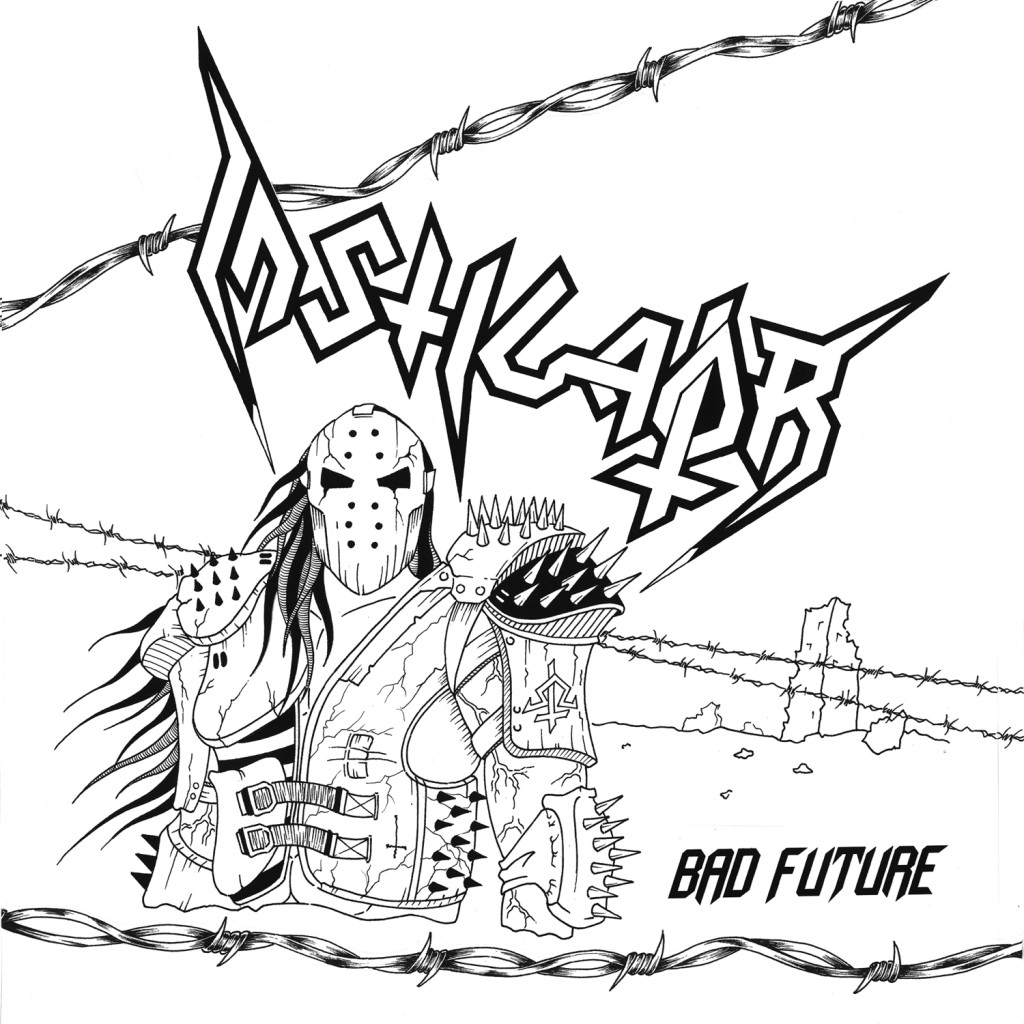 2015, after the fall of Europe:  human beings are nothing more than consumers. Everything is a product that must be sold to everyone. A fashion created to be suitable for all.
In a globalized world, mankind has grown weak. And controllable.
Technology, the way to profit, power and mass enslavement. But as the world leaders' confidence increases, a far more aggressive tyrant is about to take over.
Out of the ashes of civilization and into the future, INSTIGATOR will twist your children's minds with Metal, Satan, hate towards society and disrespect for authority.
Parents, teachers and politicians, lock up yourselves! After the 2010 "Future Shock" tape, the new barbarians have returned with the "Bad Future" 7" EP.
Featuring members of ANTICHRIST, PORTRAIT, DEVIL LEE ROT, TRAP, AUTOPSY TORMENT and more.
4 Tracks, 15 Minutes of Metal. Release Date Dec 11. Pre-Orders Nov 20. Immediate shipping-  Strictly on BLACK  vinyl.
 Instigator is not about fashion. Instigator is not about selling colored vinyls and limited patches to kids so they can post them on the internet. Instigator is not on Facebook.