"Le Dernier Rempart" is a unique concept album, born straight from HERZEL's native region of Brittany.
It will be available on March 19 on Compact Disc, LP and Digital. The LP (Black Vinyl) includes Insert, A2 Poster & Download Code.
CD PRE-ORDER: https://tinyurl.com/y65qg4bx
LP PRE-ORDER: https://tinyurl.com/y3xw8nfj
Le Dernier Rempart is split into two parts. Part one contains two songs dealing with Brittany history along with an instrumental traditional song. Part two is the aforementioned concept about a hero named Herzel, who, through trials and tribulations, eventually delivers Brittany the Sword of the Gods ("L'Epée des Dieux"). It is a concept that could only come from the unique region of Brittany.
Influenced by U.S. metal stalwarts Manilla Road, Warlord, Queensryche, Heir Apparent, Omen and Virgin Steele, as well as Celtic and French traditional music, Herzel was formed by Thomas Guillesser, who was then joined by drummer Ion Philippon, guitarist Kévin Le Vern and bassist Mordiern Le Dissez. Second guitarist Gurvan Lardeux was the last piece to the puzzle, and shortly thereafter, Herzel got to work on its debut demo, Unis dans la gloire, which was released in 2015.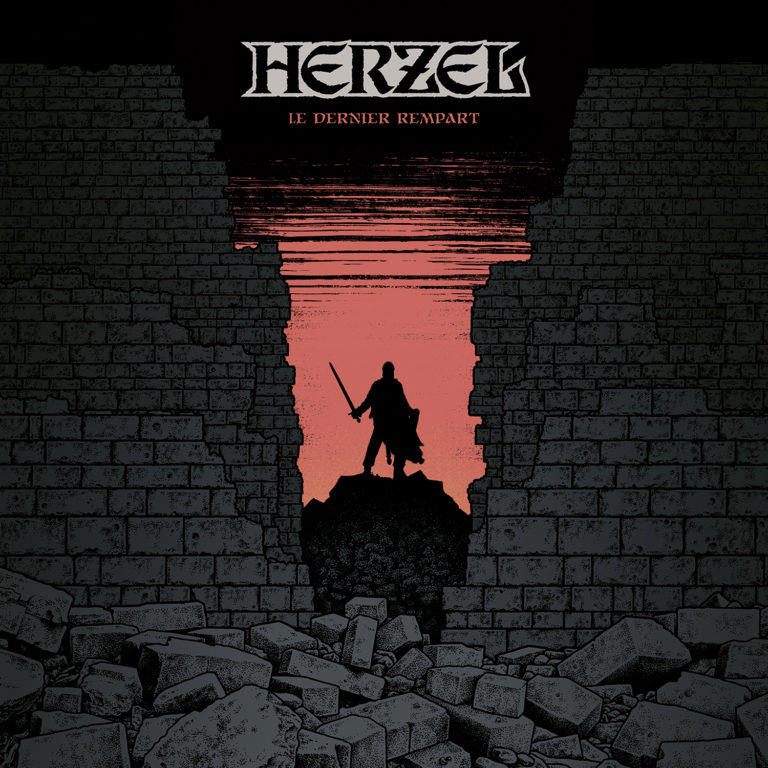 LE DERNIER REMPART's tracklist:
Maîtres de l'océan
La Flamme
Le Dernier Rempart
Barceau de Cendre
L'épée des Dieux
L'Ultime Combat