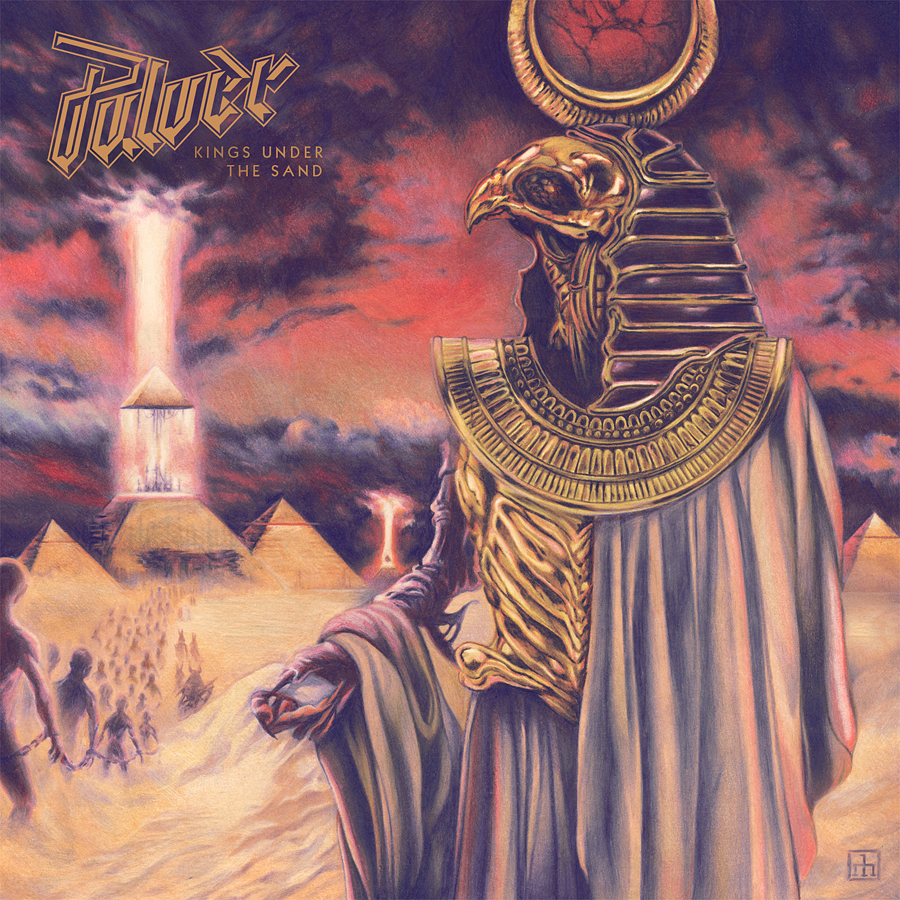 German metal throwbacks PULVER are now streaming "Kings Under The Sand", the title track from their forthcoming first full-length, via Deaf Forever.
https://www.deaf-forever.de/songpremiere-pulver 
"Kings Under The Sand" was recorded in October of 2018 at Big Snuff Studio in Berlin, Germany, with producer Richard Behrens at the helm. The artwork was handled by Max Löffler. Featuring eight cuts of gritty, but classic metal, "Kings Under The Sand" capitalizes upon the promise PULVER showed on their 2018 debut self-titled EP. Right up the alley for fans of NWOBHM heroes TANK and German mainstays ACCEPT, PULVER relish in the glow of steely songwriting, oscillating between feverish gallops and grueling mid-tempo romps, all with a storyline about the "Phantom Hawk" alien warrior tribe that made its first appearance on the band's self-titled EP!
PRE-ORDER: http://tinyurl.com/y5a3f5bx 
Kings Under the Sand track listing:
Rising
Phantom Hawk
Blacksmith's Lament
Kings Under the Sand
Qarah
Warrior Caste
Alpha Omega
Curse of the Pharaoh