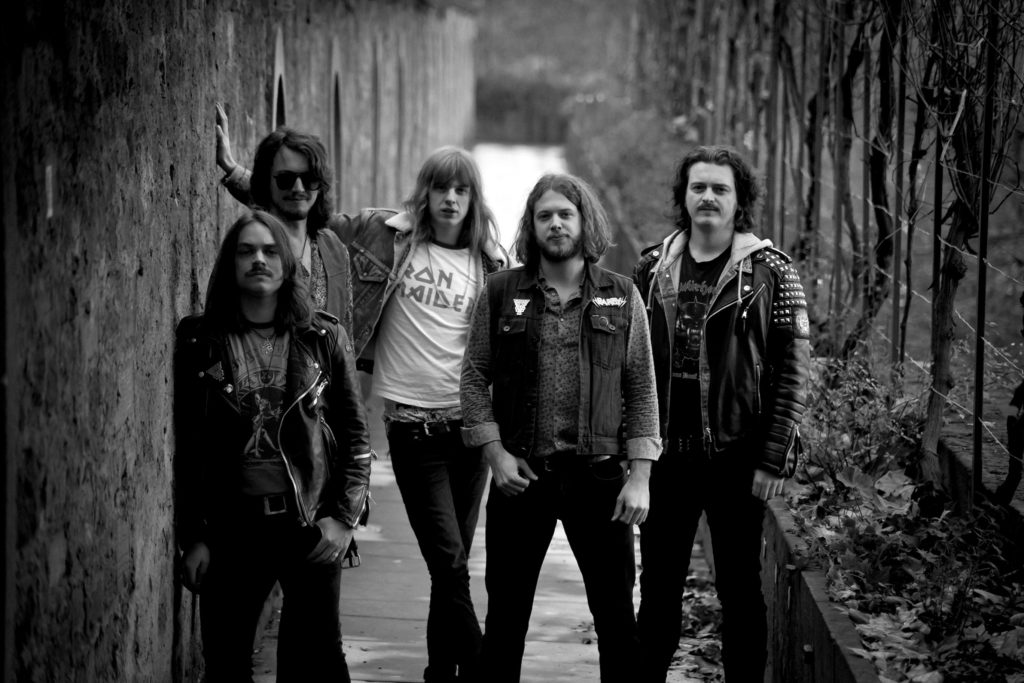 German classic metal hybrid PULVER will release their self-titled debut 7-inch on April 20 via Gates Of Hell Records, a sub-label of Cruz Del Sur Music.
Recorded by Heiner Kunkel at Dreiklang Audio in the band's hometown of Aschaffenburg, the 7-inch was mixed at Big Snuff Studio in Berlin by Richard Behrens. The recording took place roughly a year after PULVER's 2016 formation, showcasing a band adept at harnessing the rawness of NWOBHM with the melody and power of traditional and progressive metal.
"Our origin is pretty basic," notes vocalist David Fröhlich. "There isn't really a huge hard rock/heavy metal scene in a small city like ours, so everyone pretty much knew each other anyway. One day in late 2016, we decided to start jamming and pretty soon noticed that everything fits together quite well, so we continued until the point where we found the songs presentable enough to release a demo and here we are now!"
PULVER plans on following up the release of the 7-inch with the recording of their first proper full-length, along with other activities, according to Fröhlich. "We're gonna play a lot of shows, meet new people on the road and have some fun!"
For fans of Motorhead, Fist, Iron Maiden and early NWOBHM.
Awesome cover artwork by Karmazid!
"Pulver" 7-inch track listing:
A side:
Howl
B side:
Salvation
Twilight Magic
Related links:
https://www.facebook.com/pulverheavymetal
https://pulverheavymetal.bandcamp.com/