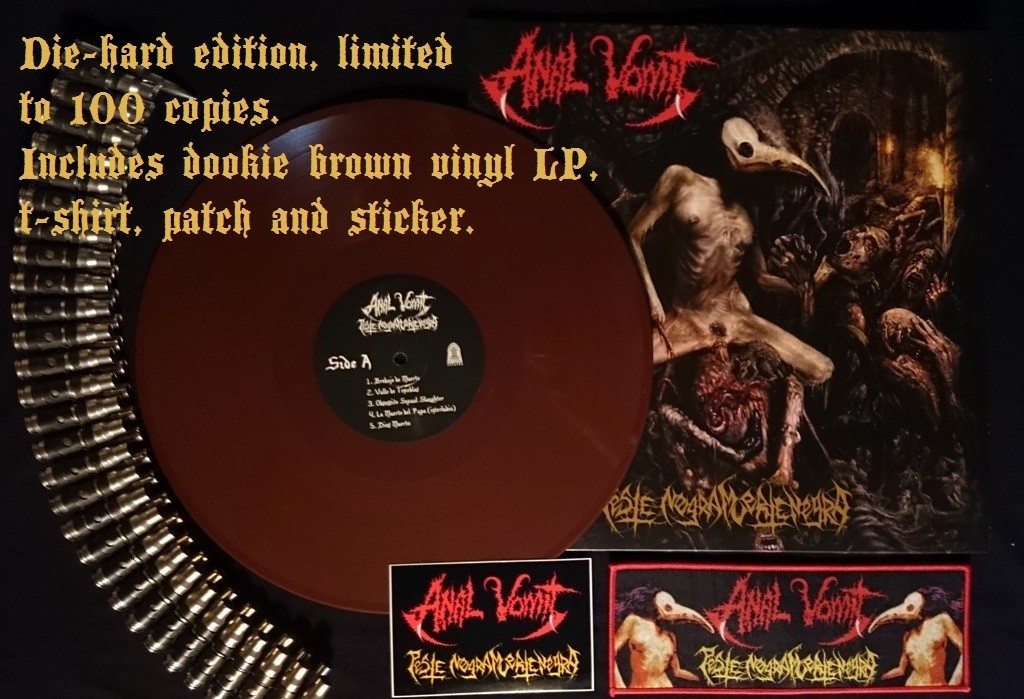 We are proud to present Anal Vomit's return with their 4th full length album "Peste Negra, Muerte Negra", an amazing piece of traditional death metal influenced by thrash and by old South American bands.
Prepare for 40 minutes of relentless aggression delivered by the Peruvian masters of depravation!
The album is available for pre-order now and will be out in 4 different versions:
– CD
– Die-Hard Brown Vinyl Edition, including an exclusive t-shirt, an exclusive woven patch and a sticker.
Limited to 100 copies and ONLY AVAILABLE THROUGH OUR SITE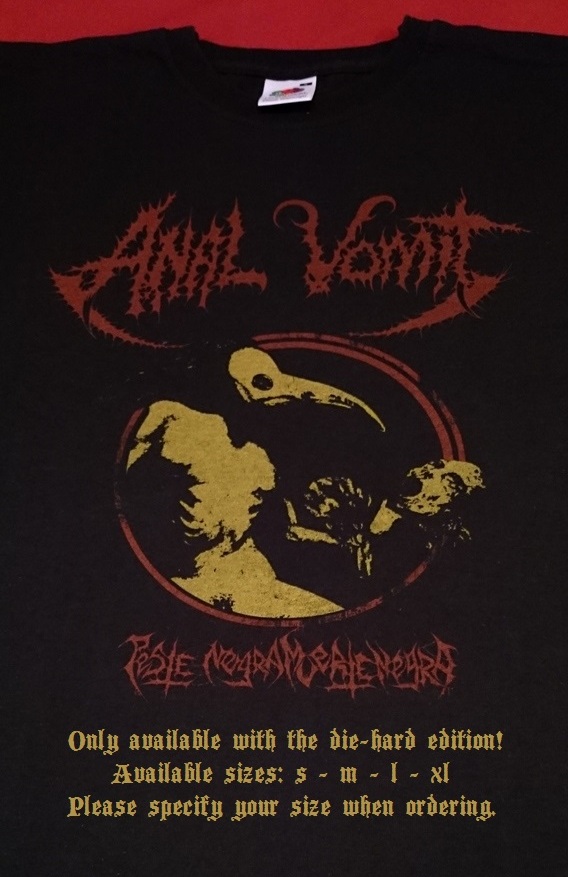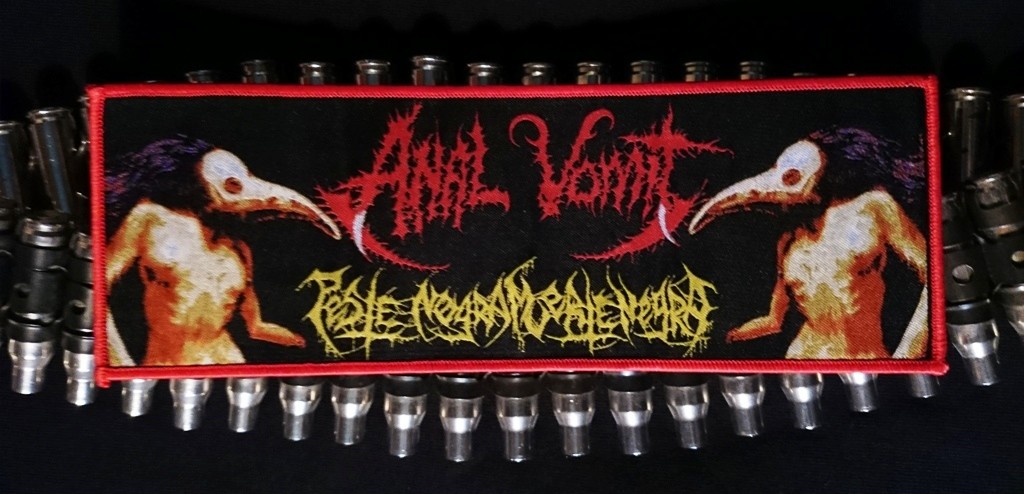 – Oxblood Limited Vinyl Edition, including a sticker and limited to 100 copies.
– Regular black vinyl edition with sticker.
RELEASE DATE: APRIL 10 (CD) / APRIL 17 (VINYL)
CD SHIPS ON MARCH 27
VINYL SHIPS ON APRIL 7