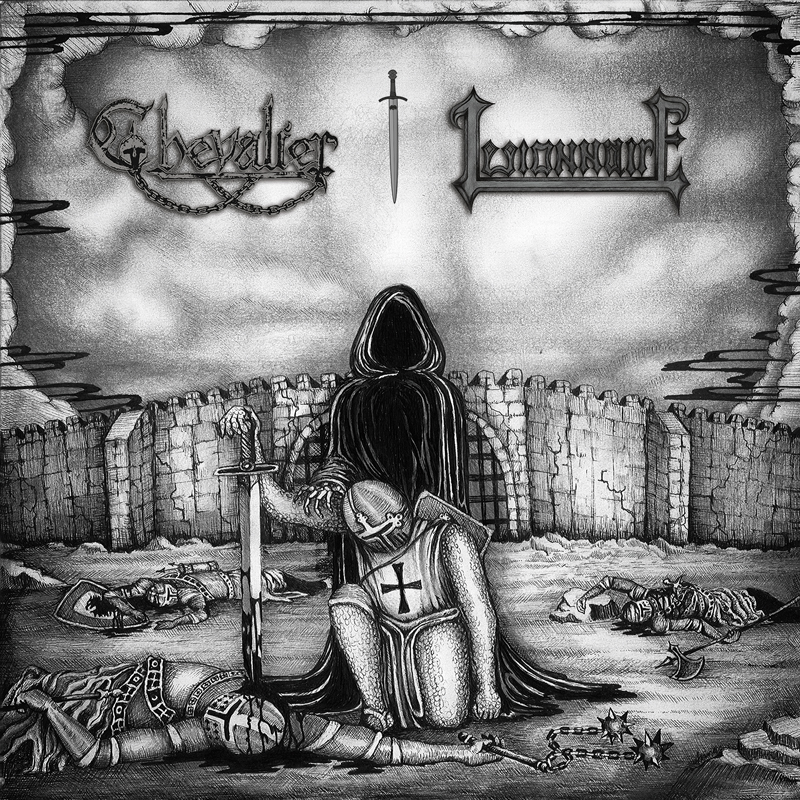 Chevalier and Legionnaire split 7" is an unique mix of ancient epic metal and speed metal, featuring raw and melodic medieval tunes played hell for leather, powerful vocals, epic twin guitars, and an analogue recording that will raise the dead.
One unreleased song for each band.
CHEVALIER: The Greed of The Cross
LEGIONNAIRE: Born Of Ash And Blood
Limited to 500 copies. Out on Feb 23rd.
For fans of Brocas Helm, Judas Priest, Slough Feg, Mercyful Fate, ADX, Iron Maiden and old school Heavy Metal.