VULTURES VENGEANCE 30 minutes debut EP "Where The Time Dwelt In" will be out on Oct. the 7th in a strictly limited edition of 500 vinyls and 500 CDs,  featuring an awesome artwork by Lena Richter.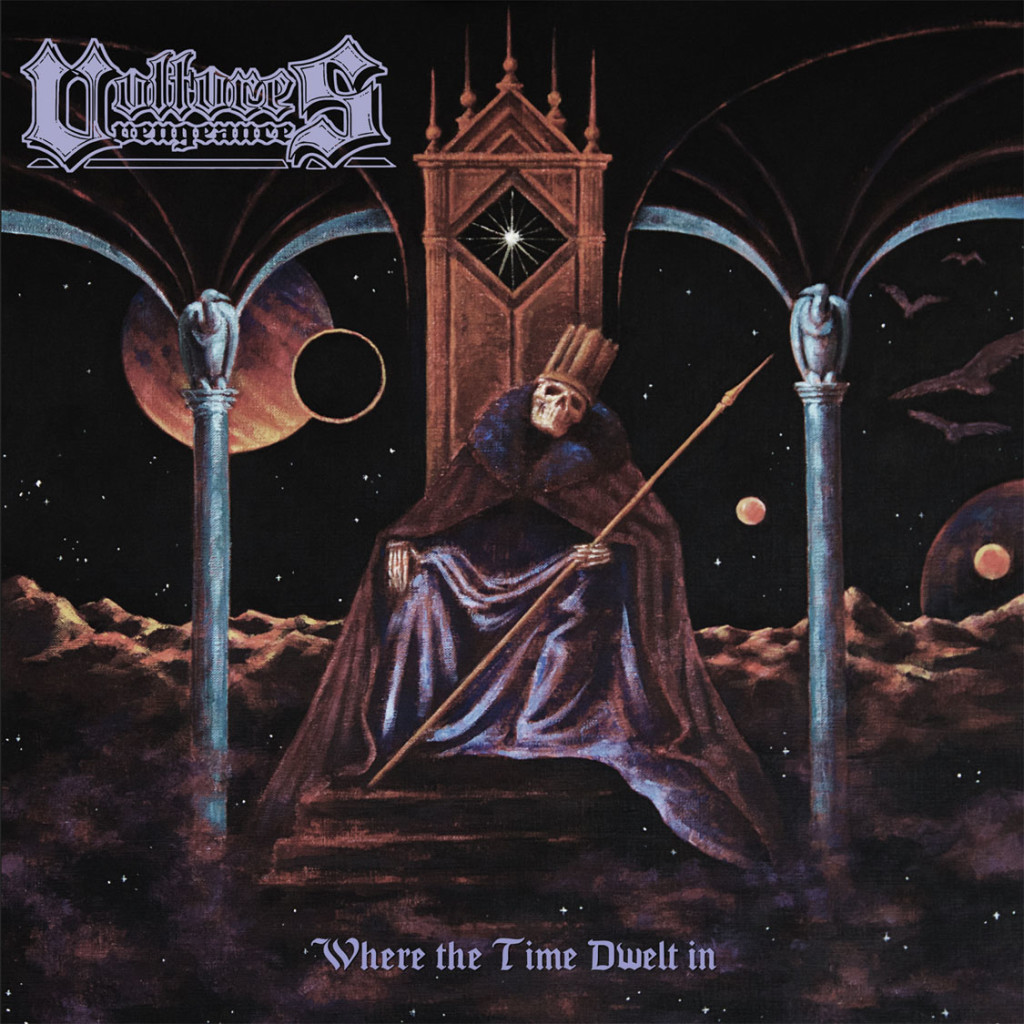 Pre-orders will start next week, as soon as we have a confirmation of the delivery date from the pressing plant.
VULTURES VENGEANCE has just been confirmed for their first show in Greece.  Don't miss them at METAL FOR MUTHAS festival, Kittaro Club, Athens on Dec 17!