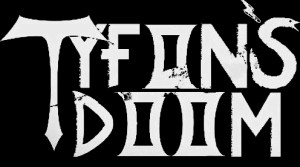 We are extremely happy to announce that Tyfon's Doom has signed a deal with Gates of Hell.
Tyfon's Doom is a one-man band from Finland that brings to the table an obscure and unpolished style of traditional heavy metal.
Tommi Varsala, the man behind this project, was able to capture the original spirit of metal like only a few other bands nowadays.
Though you can definitely hear a lot of influences in his music, such as Iron Maiden, Mercyful Fate, early Metal Church and more, Tyfon's Doom sounds incredibly fresh and personal.
With a brilliant songwriting, great guitar work and gritty vocal style Tyfon's Doom will bring you back to a time when you were discovering amazing new bands by looking through the metal LPs at your local record store.
More details about TYFON'S DOOM can be found on this interesting interview, featured on Norwegian's Metal Squadron blog:
"Yeth Hound" will be released in late April/early May on limited compact disc and vinyl and will include the "Demo '15" as bonus tracks.
"Yeth Hound" is digitally available on BANDCAMP.