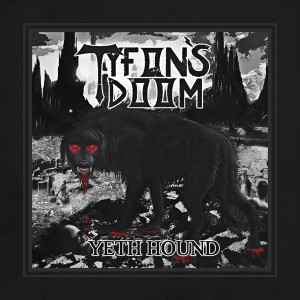 TYFON'S DOOM is a new one man band from Finland that already drew  quite some attention with its obscure and unpolished style of traditional Heavy Metal.
Tommi Varsala, the man behind this project, captured the original spirit of metal like only a few other bands nowadays.
Though you can hear a lot of influences in his music, such as Iron Maiden, Mercyful Fate, early Metal Church and more, TYFON'S DOOM sounds incredibly fresh and personal.
With a brilliant songwriting, great guitar work and gritty vocal style, Tyfon's Doom recreates a feel that is hard to come across these days.
"Yeth Hound"'s release also includes TYFON'S DOOM "2015 demo" previously released only in digital format.
LP Limited edition of 300 copies, hand-numbered!
CD Limited edition of 500 copies.