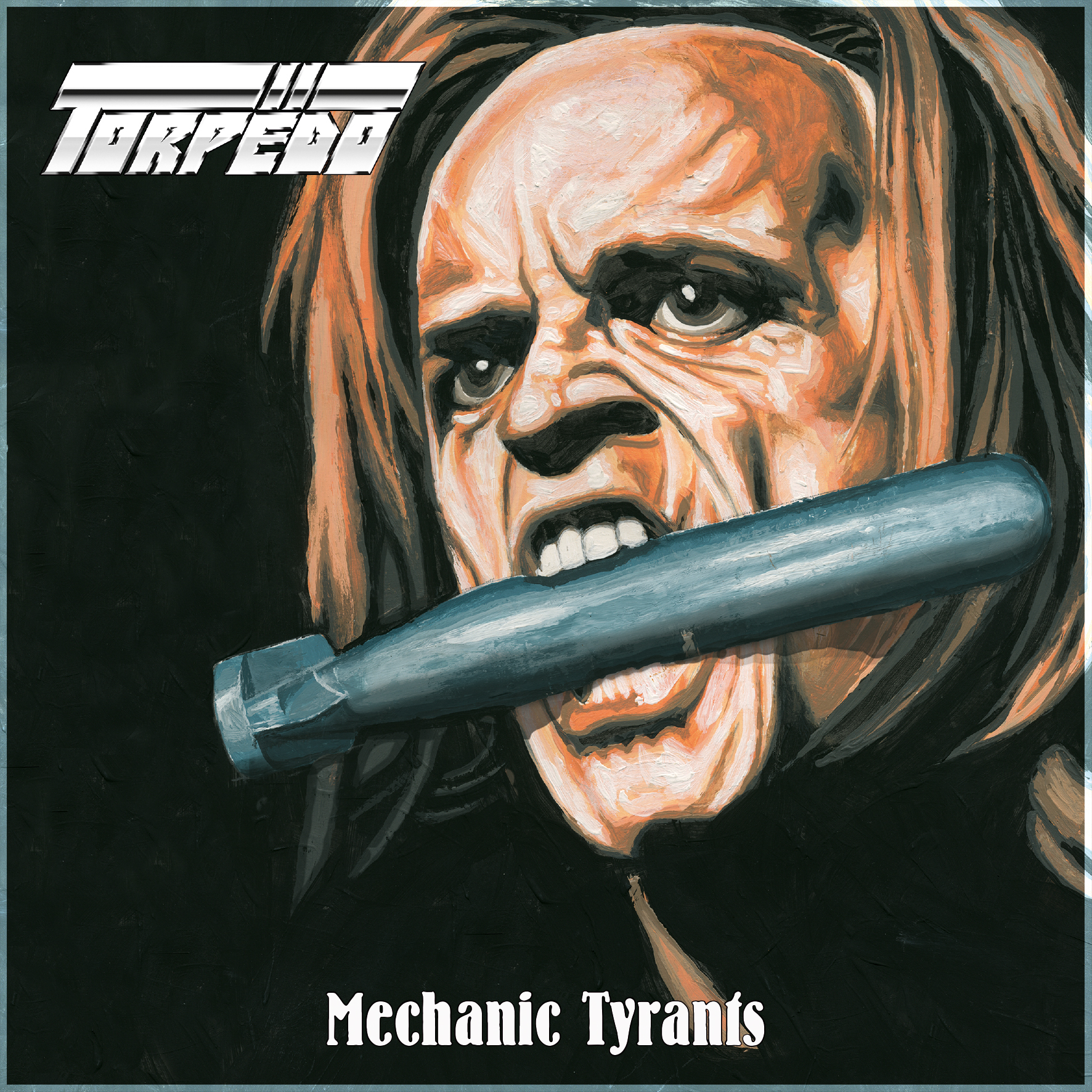 Gates Of Hell Records is proud to announce the signing of Nuremberg, Germany speed metallers TORPËDO. The label will re-release the band's 2019 "Mechanic Tyrants" demo in early 2020 with brand-new cover art.
Originally formed in November 2018 as a side-project with the goal of covering old-school metal songs while peppering in a few of their own compositions, TORPËDO became a serious band once its members realized how strong their chemistry was. The band got to work on the "Mechanic Tyrants" demo — it sold out quickly, prompting TORPËDO to go on a search for a record company.
"We wrote to several labels we thought would fit our band and got to choose between three or four of them," says bassist Danny Keck. "In the end, we settled for Gates Of Hell for several reasons: the medium they wanted to release the demo (CD and vinyl), they have a good reputation and they signed a lot of bands that we like personally like TRAVELER, VULTURES VENGEANCE and PULVER."
"Mechanic Tyrants" was recorded in a basement studio of the band's Nuremberg hometown. ("Everything was improvised down there; there wasn't even a toilet — we just used the sink," laughs Keck.) The members of TORPËDO (who are rounded out by vocalist/guitarist Flo Fait, second guitarist Alex Starbreaker and drummer Phil Srešý) took a truly hands-on approach: They mixed and mastered the demo themselves, leading to its raw, but natural feel, one that harnesses the band's influences of NWOBHM and speed metal.
The one difference between the original release of "Mechanic Tyrants" and the Gates Of Hell Records version is the album cover. The band has decided to update the cover art with a drawing courtesy of Fait. "The original cover is totally ugly which was the reason we used it in the first place," says Keck. "We thought it was funny. To be honest, we still think it's funny. Never had we thought that we would receive such good feedback. So, we figured that since this was going to be a re-release, we need to come up with a better cover, especially since it will be released on vinyl."
Keck says TORPËDO already has five new songs in the can and several more in the works. In the meantime, the young thrashers will be doing what they do best: bringing their brand of metal in front of a live audience.
"I guess people in front of the stage can describe it better than the guys on stage, but I'll try it anyway: I would say our shows are energetic, with lots of movement and headbanging on stage," wraps Keck. "And honest. I think we do a very honest live show. We totally believe in what we do up there on stage and stand behind it one-hundred percent."