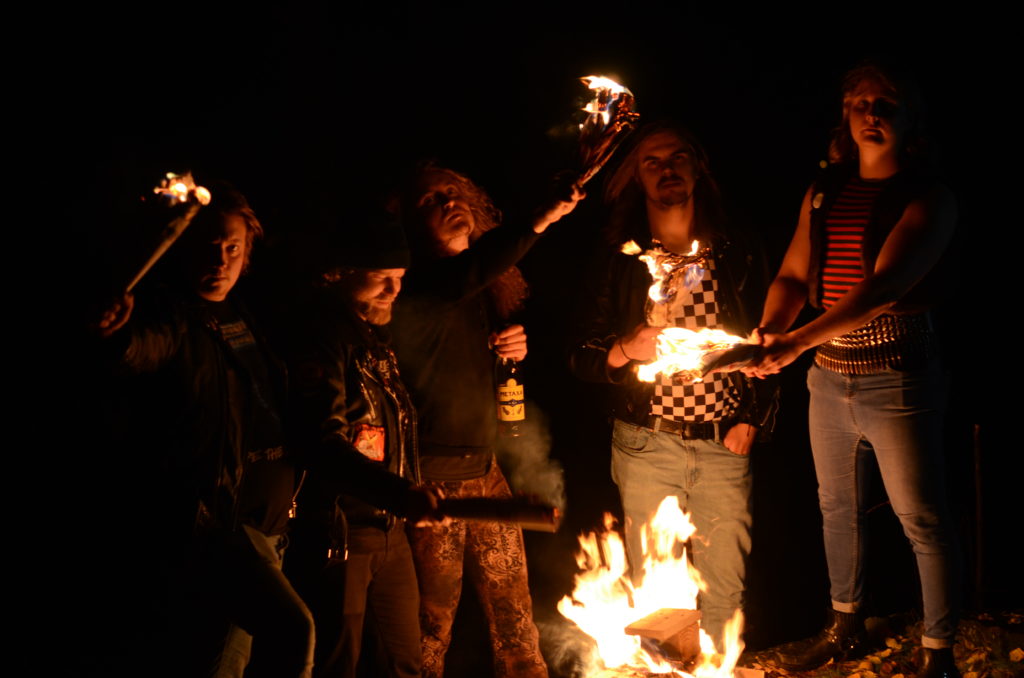 Gates Of Hell Records has announced the signing of Finnish metal upstarts ORPHAN DEVIL. The label will release the band's debut two-song EP, "Victims Of The Night/Drifting Away" in February 2020.
Originally formed in 2016 by a group of old friends who shared the same interest in music, ORPHAN DEVIL's lineup was completed this year with the addition of vocalist Perttu. From there, the young band hit the studio for the recording of the EP, showcasing a deft blend of classic metal with a dose of speed.
"We listen to lots of different kinds of music," says guitarist Kristo. "Of heavy metal influences, the biggest ones are old the Swedish heavy metal bands. Many of them had punk influences and kind of a melancholic vibe in their sound, which we love. And, of course, none of us would have picked up an instrument if we hadn't listened to IRON MAIDEN. Classic rock is also as important for us as heavy metal."
ORPHAN DEVIL (who are completed by second guitarist Sakke, bassist Sampo and drummer Late) joined forces with Gates Of Hell after a simple email was sent to the label. The band is currently fine-tuning songs for their next release as well as preparing for additional live duty. For now, "Victims Of The Night/Drifting Away" showcases a band already coming into their own as songwriters.
"I don't really think of our songs as having a specific theme," concludes Kristo. "We're just writing about what's on our mind at the moment and what seems to fit the song. Mostly it's about life and death with a little glimpse of hope somewhere."