Italian epic metal band VULTURES VENGEANCE will release the two-song 7-inch "Lyrids: Warning From The Reign Of The Untold" on September 14 via Gates Of Hell Records.
PRE-ORDER: http://tinyurl.com/ybuff633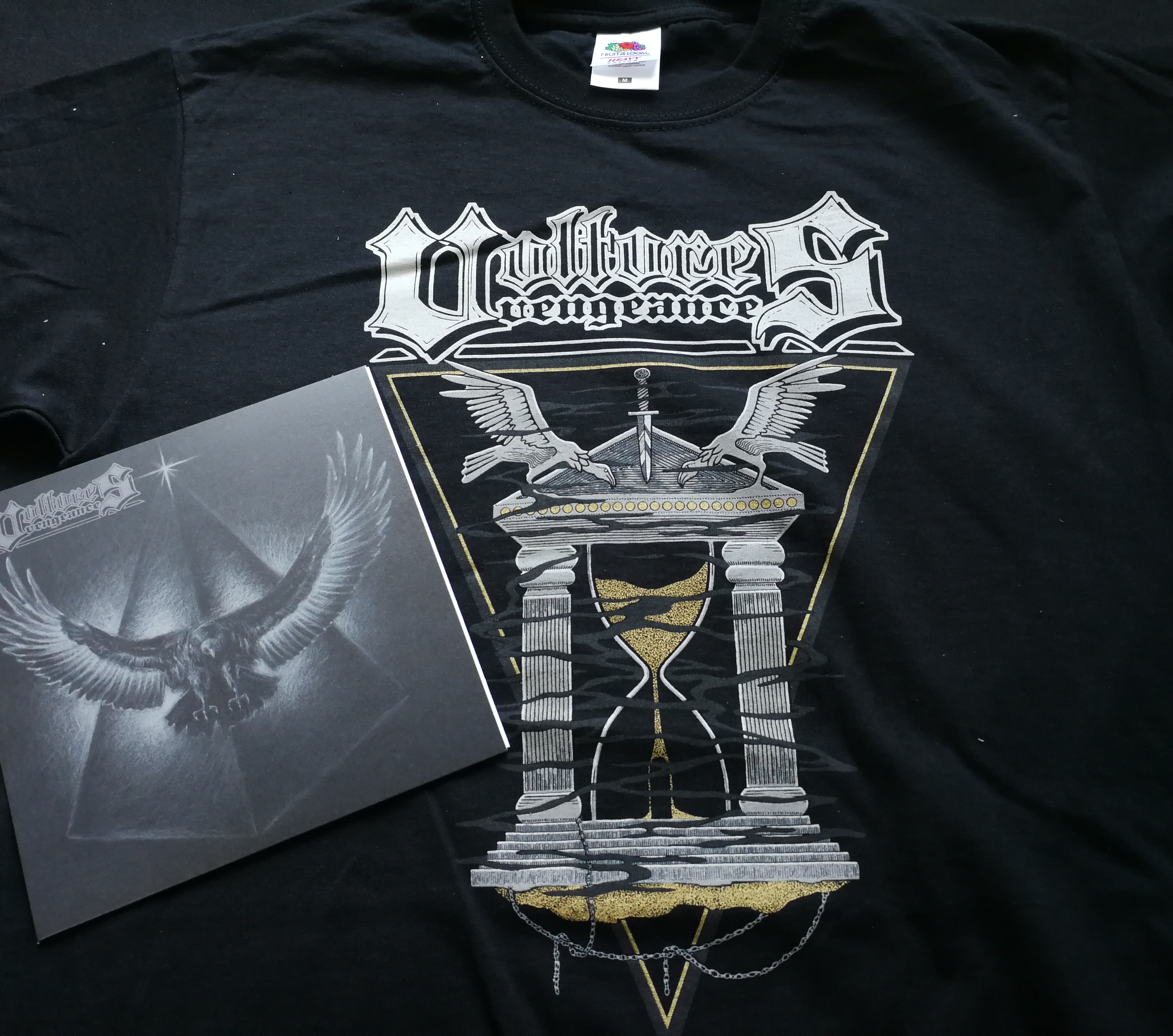 The perfect setup for their first full-length album (due in 2019), "Lyrids" features a pair of leftover songs from the band's 2016 "Where The Time Dwelt In" EP: "Empire Of The Crimson Fields" and "Iron Cave". Both songs find VULTURES VENGEANCE (who feature guitarist/vocalist Tony T. Steele, new lead guitarist Tony L.A., bassist Matt Savage and drummer Kosathral Khel) digging deep into their NWOBHM roots as well as power metal and thrash, aided by a warm, but raw production job.

Inspired by the "cave myth" from the ancient Greek philosopher Plato, "Into The Cave" takes on fantasy-based heavy metal in the style of OMEN, STEEL ASSASSIN and LIEGE LORD. "Empire Of The Crimson Fields", on the other hand, features a two-part narrative that tells the story of a noble family awaiting of the birth of the new king. The family eventually conquers an empire, but starts savaging the natives, which is where the story shifts to a commoner who has watched his son killed and his land destroyed. The pain and prayers from this man are eventually heard, placing a curse upon the kingdom. Their points of view converge at the song's conclusion where both fall into the face of death, neither receiving clarity.
Since their 2015 formation, VULTURES VENGEANCE has become a favorite among European critics and fans, with influential German metal magazine Deaf Forever giving the band's debut "Rising" demo a glowing review. From there, "Where The Time Dwelt In" only served to further their reputation as a new classic metal band to watch. It is with little doubt "Lyrids: Warning From The Reign Of The Untold" will hold the VULTURES VENGEANCE fanbase over until their first full LP finally arrives next year.
"Lyrids: Warning From The Reign Of The Untold" track listing:
Empire Of Crimson Fields
Into The Cave