Still riding the wave of momentum from their well-received 2016 "Yeth Hound" EP, Finnish classic metal outfit TYFON'S DOOM will release its first full-length, "Emperor's Path" this November via Gates Of Hell Records. The album contains 11 songs at approximately 45 minutes.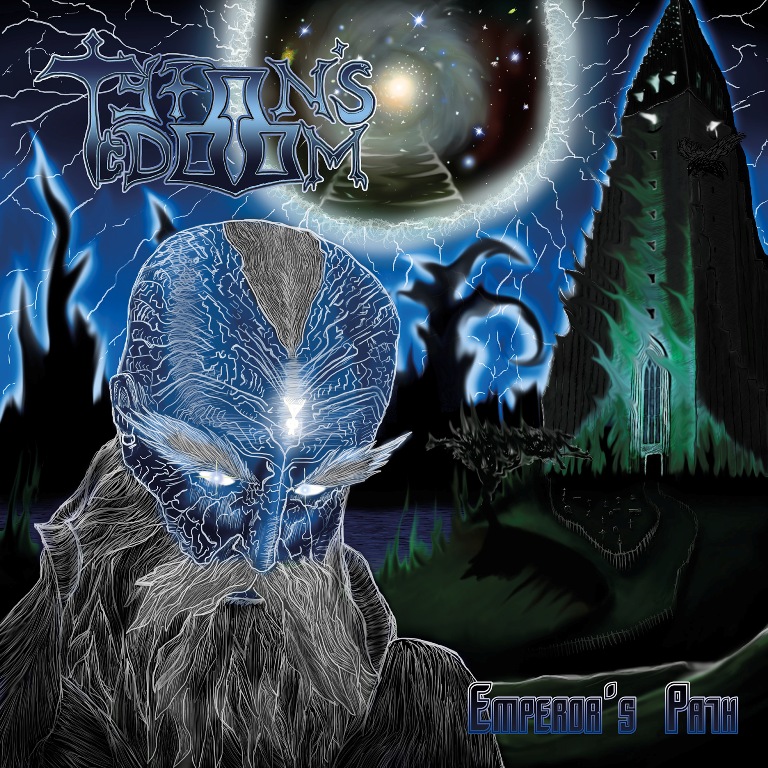 "Emperor's Path" includes a wide arsenal of original riffs and melodies, and the song material varies between straightforward heavy metal to quite complex song structures and tempo changes," comments TYFON's DOOM's lone member, Tommi Varsala. "The style is still very guitar-oriented old-school metal with fast and slow and even acoustic moments."
"Yeth Hound" instantly won over the traditional metal contingent with its memorable use of dueling guitar melodies, adventurous arrangements and the charismatic vocals of Varsala. This time, however, Varsala says to expect something different and more evolved. "Now the music sounds professional, and instead of a drum machine, there's a real musician playing the drums," he says. "Also, in my opinion, I sing a lot better than I did on 'Yeth Hound'. Vocals are still in that unique style, but executed like I originally planned it in my head when I started this project. Just couldn't do it before this."
Varsala is joined in the studio by drummer Cederick Forsberg (ROCKA ROLLA, BLAZON STONE), who "did an awesome job." Aside from Forsberg, though, "Emperor's Path" is all Varsala, who considers songs such as "Moonlight" and the title track to be highlights.
"For a couple of months, I've listened to this album once per day on average and it seems that this album causes a serious addiction. This really is a great album and I'm glad I had a chance to make it. For that I want to thank everyone who have supported or is planning to support this project!"
TRACKLIST:
Tyrant's Sceptre
The Hidden Hand
Sea of Life
Beyond Treason
Endless War
Moonlight
Howling Danger
The Rider From Abandoned Town
Rising Earth
Strange Aeons
Emperor's Path