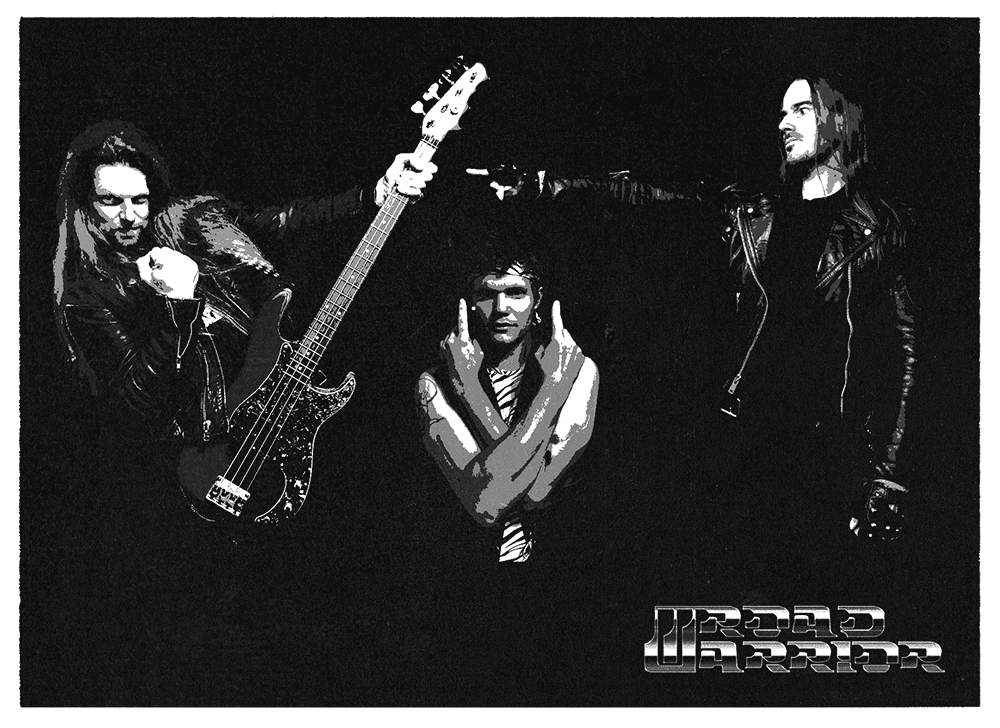 Australian true metal brigade Road Warrior has entered in January Against The Grain Studio in Thebarton, South Australia to record their debut album, "Power".
The effort will be released by Italy's Gates Of Hell Records in 2018.
Comments vocalist/bassist Denimal Blake: "In between alcoholic drinking 'takes,' we aim to lay down eight trend-rending tracks of diverse, fist clenching, manly and classic metal. Our direction is simple and somewhat complex. With so many crushing and inspiring albums to come before us (40 years of homage), we simply aspire to the same quality as those before. The complexity is inherent in the value of each song and having its place on an album that is less a bunch of tracks, than a heavy metal journey. That said, we wholly aspire to taking the smallest of steps, wherever we can, to broaden our sound in appreciable ways."
ROAD WARRIOR, who are rounded out by guitarist Overdryve and drummer The Villain, spent the time leading up to the recording of "Power" rehearsing and developing the songs Blake had written. According to the frontman, the band's new lineup coupled with the songs that will comprise "Power", give ROAD WARRIOR a distinct sound.
"Our canvas is effectively an '80s sound. We have the wantonness, power and reverb, but also, we have some '70s heavy metal tonalities peppered in our songs. The proto-metal of the late '70s and early '80s are some of the greatest in terms of exploration, as heaviness had nary a definition. Every band was seeking something similar, but taking different paths. Nowadays we have the extreme metal (black, death, thrash) template well ingrained, but many assume you need to take steps backwards in order to create classic metal. This is wrong."
After the release of "Power", ROAD WARRIOR will be hitting the live circuit, including festivals. However, with the creative juices still flowing, ROAD WARRIOR plan on working on a new batch of songs sooner rather than later.
"The moment we finish recording 'Power', we get straight into the second album," says Blake. "Unless something steers our path elsewhere, I would see only 12-18 months between any album, until my writing well runs dry and I have to call Gene Simmons for riffs."
Related links:
https://www.facebook.com/RoadWarrior1986