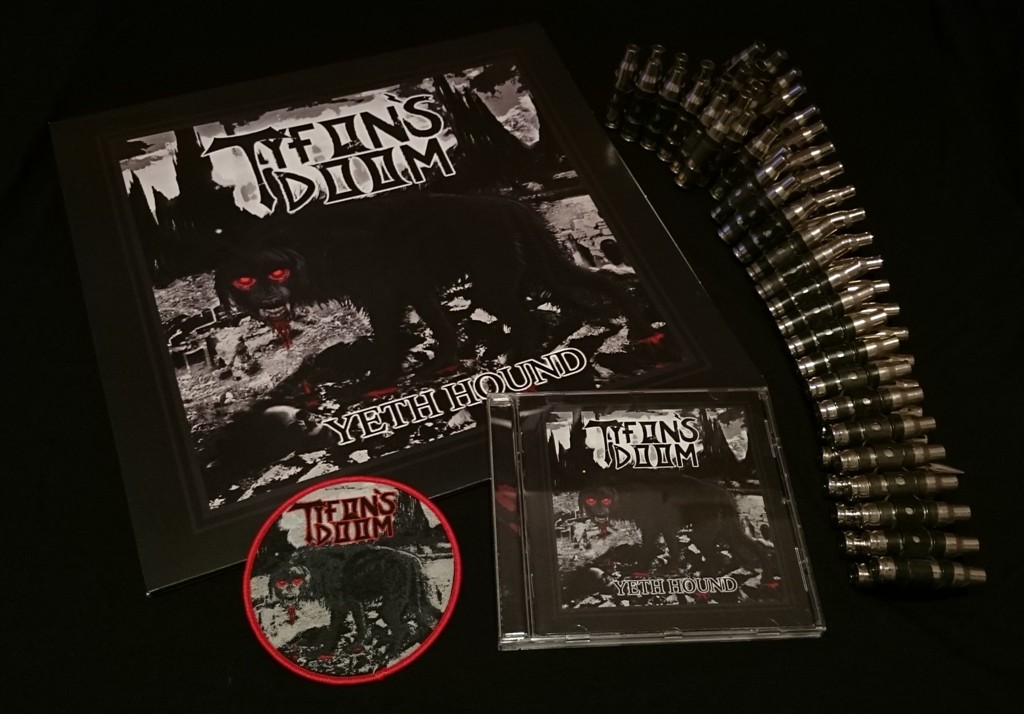 "You just don't find gems like this very often" (Metal Observer, 10/10)
The release of "Yeth Hound" (Gates of Hell Records) – first physical release for Finnish one-man band TYFON'S DOOM – is upon us!
The album's official release date is June 10, but pre-order are already open on Cruz Del Sur Music store, and shipping of pre-orders will begin on May 27 (Friday).
In addition to the "Yeth Hound"EP ,the release includes TYFON'S DOOM "Demo 2015" and is available on limited (500 copies) CD and limited (300, hand-numbered) LP.
The digital version of the album can be found HERE:
Do not expect a polished sound; "Yeth Hound" offers the rawness and energy of uncontaminated heavy metal … Tommi Varsala has been able to write and perform an incredibly promising bunch of tracks, that every pure lover of Iron Maiden, NWOBHM, early Metal Church and Mercyful Fate will definitely appreciate.
In addition to the Compact Disc and Vinyl, there are also some woven patches available that you can find HERE: