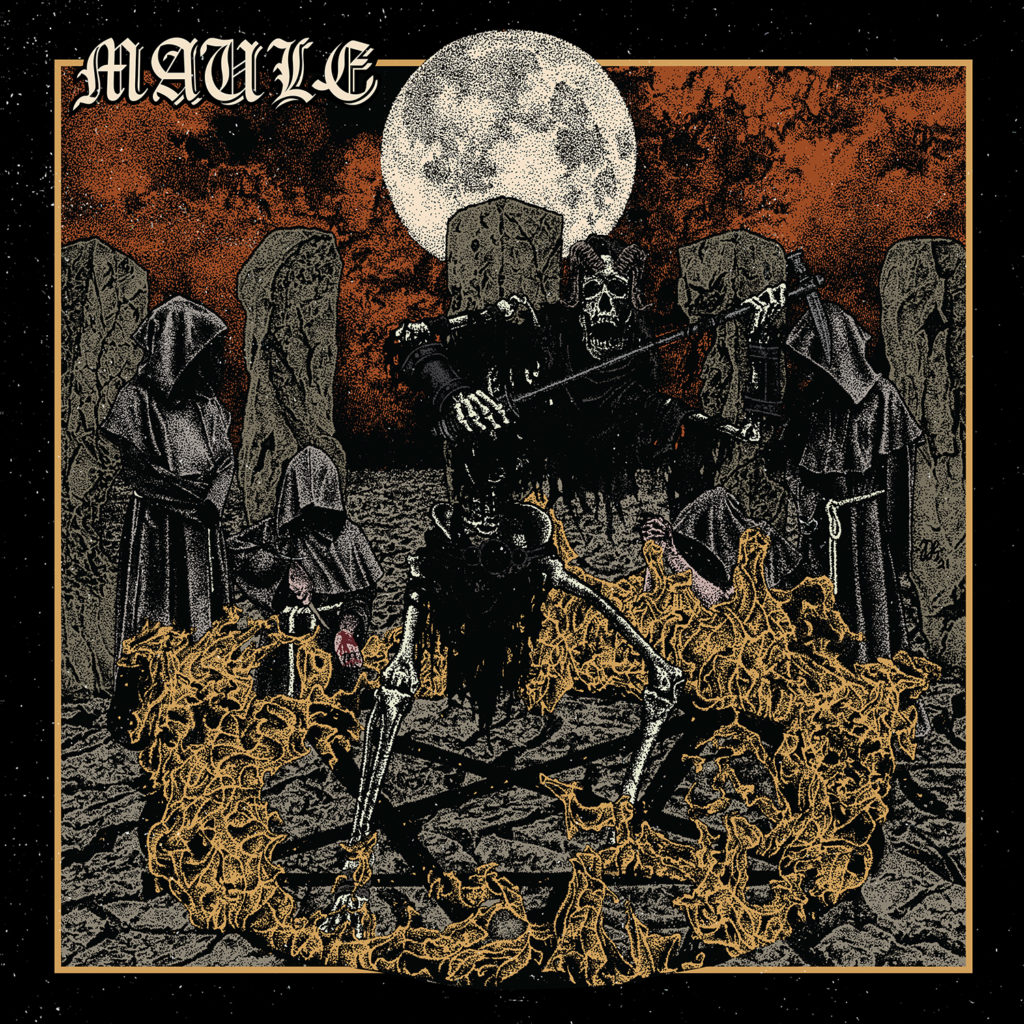 Gates Of Hell Records is proud to announce the signing of Vancouver, British Columbia traditional metallers MAULE. The label will release the band's self-titled debut in December 2021.
Formed in 2017, MAULE released the "From Hell" demo in 2019. With the assistance of GATEKEEPER guitarist Jeff Blackwell, the band was put in touch with Gates Of Hell Records, who agreed to release their self-titled album.
The LP was recorded in February 2020 at Little Red Sounds Studio with producer/engineer Michael Kraushaar. MAULE previously worked with Mike on the "From Hell" demo, making him the obvious choice for the production. "He has a very hands-on approach when it comes to recording," says Johnny. "We appreciated all the input that he gave us during pre-production that we carried on into the album. If we were going to do a full album, we wanted to do it properly. We took our time to make sure everything was 100 percent, and that we could fully utilize the production tools available to us. The sound of the album is cleaner, tighter, more refined than on our demo."
MAULE, currently comprised of Jakob Wheel (vocals/rhythm guitar), Justin Walker (lead guitar), Johnny Maule (bass) and Eddie Riumin (drums), took on a streamlined songwriting process for their self-titled effort. (Daniel Gottardo played lead guitars on the album.) The result is an LP that more than capably flies the flag for classic, old-school metal.
"Inspiration often strikes at the most inconvenient of times, so I'm used to writing on the fly," says Johnny. "Either I'll finish whole songs or have a few riffs that I can string together but have no direction with, in which case I'll bring them to the band so we can work on them. Jakob and Daniel brought new riffs to the band immediately, so we collaborated on them from the start, and Eddie has always contributed some knowledge, or even riffs of his own."
Like so many Canadian bands, MAULE has to bide their time until they can resume live show activity. In the interim, the band is doing its best to stay busy.
"While we wait to get back on stage, we're busy writing and refining new material for our next album," closes Johnny. "We like to take our album on the road in 2022, and get back into the studio as well."
TRACKLIST:
Evil Eye
Ritual
Summoner
Maule
Red Sonya
Sword Woman
Father Time
March of the Dead
We Ride